Sports Pics SCCT Degree College 2020
Suraj Mishra from SCCT won Bronze medal in Ulwe marathon 2020
Gold medal by Ramachandra badak of FYBAF IN PENCAK SILAT IN 45 KG CATEGORY HELD IN CHENNAI
Sports Activity Report
Table Tennis
Suraj pal from Sybcom has won silver medal in kick boxing.
Volleyball participants of SCCT
Tybcom student Manoj practicing in the nets with International players at wankhade
Gymkhana facility
Girls Volleyball Team
---
Volleyball
---
SCCT Degree college football  Team won SMTC football Championship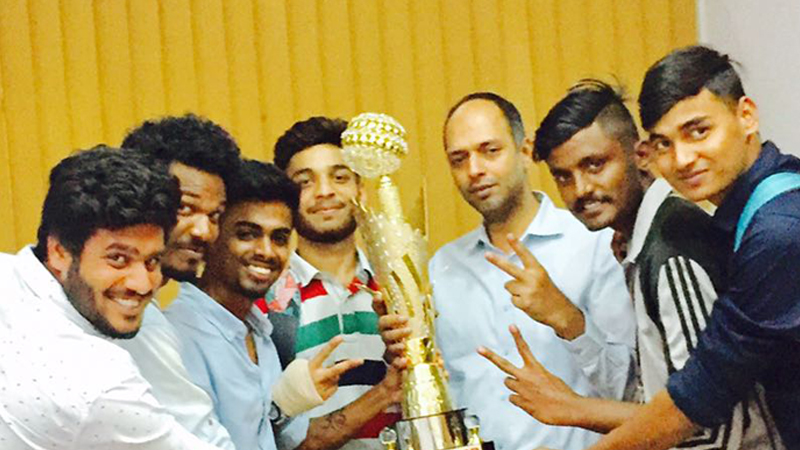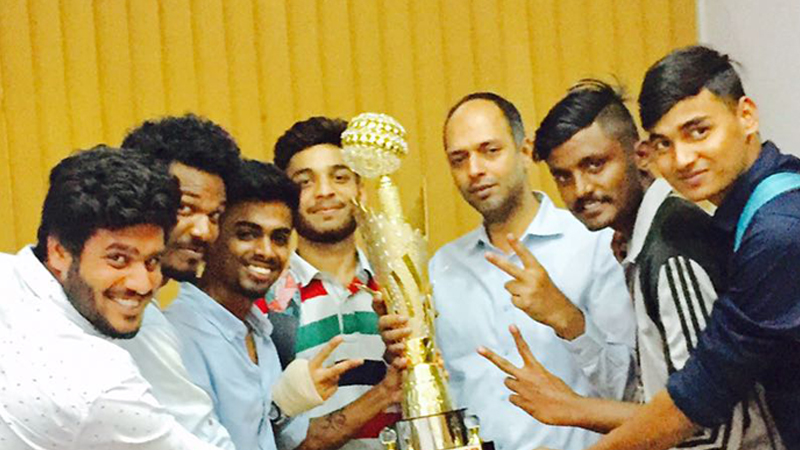 ---
Volleyball
---
CRICKET TOURNAMENT (14 /11 / 2015)
University of Mumbai conducted inter university cricket tournament on 17th October, 2015 in S. K. College Nerul. Sanpada College of Commerce & Technology cricket team also participated. Our team won first match against S. K. College by 4 wickets. Congratulations to the players and the coaches.
---
Girls Kabaddi Tournament (24 /10 /2015)
University of Mumbai conducted Girls Kabaddi match on 24th Oct, 2015. Nine girls from Sanpada College of Commerce & Technology took part in the competition. The tournament was held in Radav College Bhandup. The first round kabaddi match was played between Acharya College and Sanpada College. Sanpada College won the match by 25 points. In the final round we lost by 5 points against Vaze College Mulund.

Students are relaxing after winning the first round match
---
Sanpada College of Commerce and Technology always believe in all-round development of students. So we conduct time to time various activities to keep our students fit and update. Number of students takes part in different events as per their interest and capacity. We have a big playground around 100sq. mtrs. We use to conduct football, volleyball, cricket, table tennis, carom, kabbaddi and athletes. We have enough space of gymkhana where students can utilize their free time.
Number of students participated in national level, university level and the cluster level. Around 100 students took part in University level cricket and football tournament.