Prof. Humera Javed Khan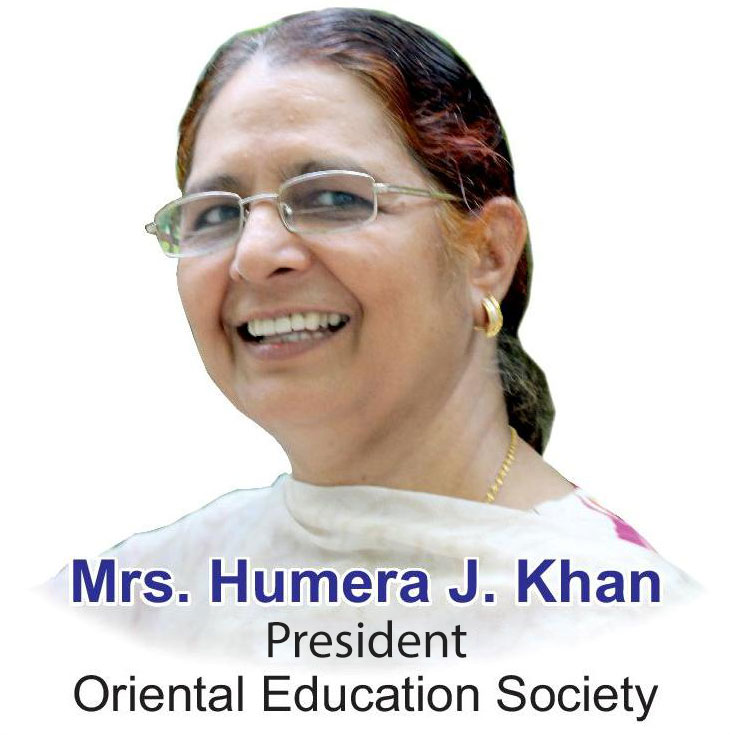 I strongly believe that education is a comprehensive progression that leads to the accomplishment of  the full potential of the students. Our students of SCCT are groomed to think out of the box and engulf articulation, novelty and teamwork.
Our challenge lies is utilizing the changing learning patterns with changes in the methods of instructions tied with technological advancements, to create an educational experience that will influence the all-round development of the students and uphold our commitment towards nation building.
I am proud to claim SCCT to a diverse, students-centered campus offering high-value education.
As rightly said by John Dewey,
"Give the pupil something to do, Not something to learn; and the doing is of such a nature as to Demand thinking; learning naturally results."
Our College ventures into the emotional and spiritual evolution of our students by organizing enlightening lectures and workshops pertaining to socio-cultural integrity of the society. Women Cell, Literary Society, Media Society, Commerce Association, Computer Society and Economics/Business Forum are the various active cells in this direction.
If knowledge emanates and wisdom delays, education loses its purpose.
To enhance the overall personality of our students, extra-curricular activities like drama, music, debates, elocution, poetry, playing musical instruments are our regular activities, which go on bringing laurel to the college at the University, State and National level competitions.
We are making remarkable progress in transforming our college into a highly competitive institution in the city as we are enjoying an increased level of awareness about the college by the public. This helps us replace possible misperceptions with an essential reality- we were good, we have been getting better and increasingly, we are among the best.