Mr. Moiz Asgarali Morbiwala (Vice Principal, Junior College)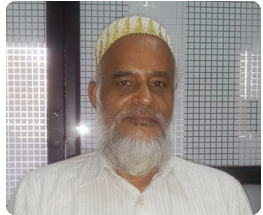 Our college is committed to provide every student a fine learning opportunity with best education. and excellent infrastructure so as to enable them to achieve the very best in their life. In the past year our college has grown in leaps and bounds. It has achieved tremendous success in all its endeavors. We are consistently growing and now have computer science (Bifocal) along with General science and commerce streams at junior college level.
Our mission is to provide high quality education by conducting various educational programmes that will blend creativity, analytical skills and career oriented learning.